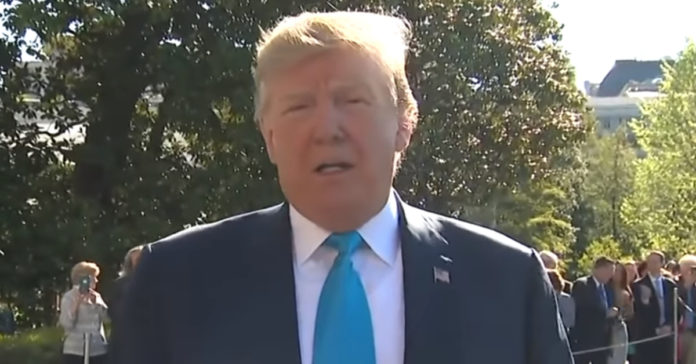 President Trump and his team have been quite busy working to reign in out of control federal bureaucracy.
It doesn't make the news much, the Russian hoax being irresistible to the industrial media complex.
The story brought eyeballs and eyeballs brought record profits and ratings and no one could afford to consider the truth.
And it may be for the best the media was distracted by BS as it allowed Trump and his team to do their work re-organizing the federal government in peace.
But that is over now after they let the cat out of the bag, expect the Democrats to fight this move with everything they have. From The Hill:
President Trump is moving to dismantle the Office of Personnel Management (OPM), The Washington Post reported Wednesday.
If Trump's administration is successful, the OPM would be the first federal department eliminated since World War II.
According to the Post, the OPM's responsibilities would be shifted to three other departments.
Trump's announcement on the agency is reportedly likely to occur over the summer and OPM employees were briefed on the matter at a meeting in March.
According to the Post, the administration views the agency as an example of inefficient, slow moving government.
"Reached for comment, a White House spokesperson referred The Hill to previous proposals calling for the reorganization of OPM.
"President Trump is committed to reforming the federal government, making it more efficient, effective, and accountable for hardworking American taxpayers," the spokesperson added.
"It's a big, exemplary step," Margaret Weichert, deputy director for management at the Office of Management and Budget and acting OPM director, told the Post in an interview.
She characterized the agency created to oversee the civil service in 1978 as "fundamentally not set up for success, structurally."
Trump planning to dismantle entire federal agency: report https://t.co/P1xAXxfkcw pic.twitter.com/9W8gAdjPOG

— The Hill (@thehill) April 10, 2019