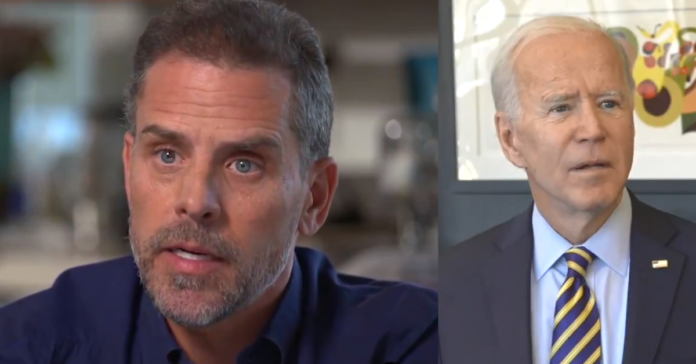 Hunter Biden just got some more bad news from some reporters at the New York Post. They did some digging and came up with another Hunter scandal.
This guy has a lot of skeletons in his closet, that is for sure, and the Democrats are doing themselves no favors by glossing over them.
In the general election, Trump will make them an issue so they should test Joe now to see if he can handle the heat.
By all appearances, he cannot. Hunter was accused of smoking crack at a strip club a stone's throw away from the White House.
Former and current employees of Archibald's Gentlemen's Club said Hunter would come in there when in town and drop thousands of dollars at a time.
They said he got special treatment and was allowed to use a credit card that was not his to pay his tab leaving the question who was paying for his entertainment?
From The New York Post:
Workers at Archibald's, located about three blocks north of the White House, said Biden was a regular there, with two bartenders and a security worker all instantly recognizing his photo and one worker identifying him by name.
Security worker Ranko Petrovic said Biden — the son of former Vice President Joe Biden, the Democratic front-runner to challenge President Trump next year — would routinely hole up in a VIP room and drink during his visits.
Although Petrovic said the club "had no issue with him," former Archibald's managing partner James Ritter said one occasion in late 2018 was marred by a "suspicion of drug use."
"There was a smell of burning Styrofoam in the VIP room. We told him nothing illegal can go on here," Ritter said.
"We didn't see anything illegal. After he was spoken to, the smell stopped."
"VIP employees suspected it was crack," he added.
Hunter spent "thousands and thousands of dollars in the Archibald's VIP rooms," and paid his bills with "credit cards that didn't have his name on it."
The club generally required customers to use credit cards that matched official IDs, but "Hunter was a bit of an exception," Ritter said.
"Whenever he was in town he came in for two days in a row, disappeared and come back a month later," Ritter said.