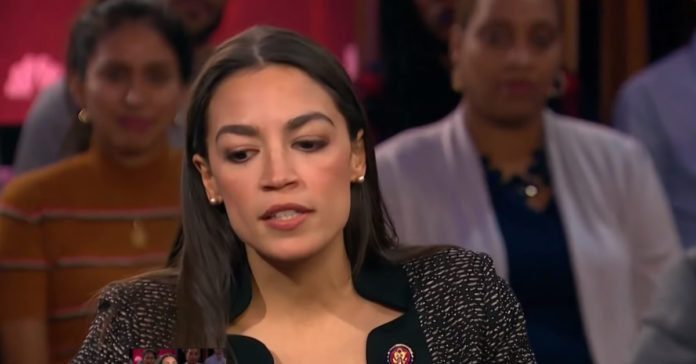 Rep. Alexandria Ocasio-Cortez is not having a good week. She has been battered by numerous scandals and has seen her poll numbers tank.
Her unfavorability rating is off the charts bad - of course, she blamed Fox News and conservative media.
But the media just reports the facts, whatever they are, and if AOC's got some skeletons in her closet, she should know they will always come out. Like this one Fox News just found after minimal digging.
From Fox News: Rep. Alexandria Ocasio-Cortez, D-N.Y., has been hit with another Federal Election Commission (FEC) complaint, this one alleging she and her campaign manager operated a "subsidy scheme" that ran afoul of campaign finance laws.
The crux of the complaint, which was given exclusively to Fox News in advance of its filing Wednesday, accused Ocasio-Cortez and her campaign manager, Saikat Chakrabarti, of overseeing a "shadowy web" of political action committees (PACs) that allowed them to raise more cash than they could have legally. It also alleged that a limited liability company (LLC) was created to avoid federal expenditure requirements by offering Ocasio-Cortez and other Democratic candidates political consulting services at a price so low that the company apparently shut down before the election was even over.
The complaint named Ocasio-Cortez, Chakrabarti (now her chief of staff), the Justice Democrats PAC, the Brand New Congress PAC and Brand New Congress LLC as the overlapping entities that aimed to "subsidize cheap assistance for Ocasio-Cortez and other candidates at rates far below market value."
Neither Ocasio-Cortez's office nor Chakrabarti could be reached for comment.
At the center of the complaint is Brand New Congress LLC, a now-defunct company owned by Chakrabarti that aimed to recruit up to 400 candidates for national office and "fully run all of their campaigns," according to a post on the Justice Democrats PAC website.
"Chakrabarti was trying to create the Uber for politics," said Dan Backer, the conservative attorney behind the complaint. "Uber functions because of a massive subsidy from venture capital. Here, it's subsidized by these PACs to deliver a valuable service that people need and want, but can't be delivered at the real cost of it."
The Virginia-based attorney has made political hay with recent complaints against Ocasio-Cortez. This is Backer's second FEC complaint against her in less than a month. He used the first as somewhat of a springboard to launch the Stop the AOC PAC, which he said has raised a few thousand dollars and conducted polling in her New York City district.