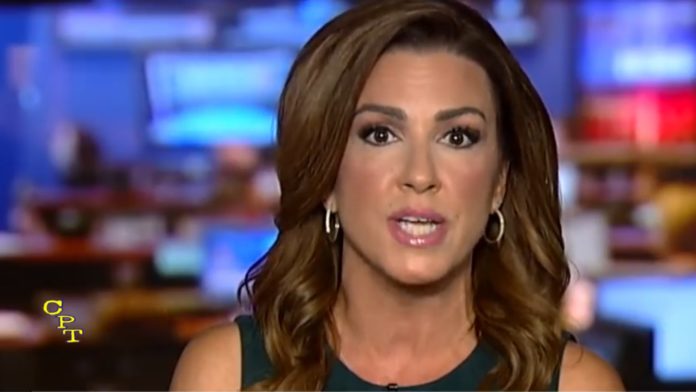 Sara Carter came out swinging with a new explosive allegation against the deep state. President Trump is under fire from many sides and today he stunned the White Hosue press corps telling them he wants to see the Mueller report made public.
Not the actions of a guilty man, and in fact, Trump is planning on running against the Mueller report as he knows it will exonerate him.
Trump plans to show the nation, after the report is released and shows that he did nothing wrong, how wrong it was and he plans to jam it down the throats of the deep state and the Democrats in the 2020 election.
Sara wrote:"A State Department official who was awaiting confirmation to be U.S. Ambassador to Albania communicated with the former British spy Christopher Steele and supplied information to a senior DOJ official after and before the 2016 presidential election.
Former State Department Deputy Assistant Secretary Kathleen Ann Kavalec's nomination was withdrawn recently by President Trump, according to a Senior White House official who spoke to SaraACarter.com.
Kavalec was awaiting to be confirmed as Ambassador to Albania, but information surfaced that she had personally met and was in communication with Steele before and after the 2016 presidential election. Kavalec, a long time State Department employee, worked under Assistant Secretary of State Victoria Nuland. She was also a supporter of former President Obama and Democratic nominee Hillary Clinton, giving a small donation of $250 in 2012 to the Obama Victory Fund and another $250 to Clinton in 2016.
State Department officials referred questions regarding Kavalec to the White House. They said they could not discuss Kavalec.
However, a senior White House Official told SaraACarter.com that President Trump has withdrawn her nomination.
"She is a career foreign service officer who was nominated through the career process -the President withdrew her nomination," the White House official said
They noted that she "is not pending in the Senate and was never confirmed to the post."
Kavalec, as well as her colleague Jonathan Winer, a former assistant to former Secretary of State John Kerry, supplied information they had collected from Steele to Bruce Ohr, said sources familiar with the congressional investigations. Ohr is a senior Department of Justice official who was used as a backchannel for the FBI after Steele was removed from the bureau for shopping his dossier to the media in 2016. His wife, Nellie Ohr, was working in 2016 as a contractor for Fusion GPS, who was hired by the Hillary Clinton campaign and DNC to compile the anti-trump dossier.
The possible involvement of U.S. Ambassadors in the FBI's probe into the Trump campaign was revealed by Rep. Mark Meadows, R-NC, on Fox New's Sean Hannity program Monday night. Meadows told Hannity "there are players now, even ambassadors that are sitting ambassadors that were involved in part of this with the FBI and DOJ."
Emails obtained by this news site reveal Kavalec and Ohr had been in contact with Steele prior to and after the 2016 presidential election. The two had also communicated through email and meetings about Steele's research on the anti-Trump dossier, according to the documents.
On Nov. 21, 2016, Kavalec and Ohr exchange multiple emails. She references a former Russian businessman, who came to the United States, by the name of "Simon Kukes," whom Kavalec had met in 2014. She also mentions Serge Millian, who is a central figure in collecting information used by Steele in the dossier.
According to former Trump policy advisor George Papadopoulos, Millian, a Belarus-born businessman, became an unwitting source of Steele. Papadopoulos believes Millian was working with the FBI and therefore was trying to build a relationship with him, as reported in The Washington Post.
"Just re-looking at my notes from my convo with Chris Steele, I see that Chris and Kukes has some connection to Serge Millian, an emigre who is identified by FT as head of the Russian American Chamber of Commerce," Kavalec told Ohr in the Nov. 21, 2016 email.
"According to what Chris said to me in early October, Millian has apparently disappeared," i.e., left the U.S. and hasn't been seen recently. I don't know anything about Millian, but he is referenced in the FT story: https://ig.ft.com/sites/trumps-Russian-connections/
Ohr noted that the two had met regarding Steele's information, which was later passed to the FBI.
"Kathy – thank you for taking the time to meet with us," said Ohr in an email exchange on that day. "I really hope we can get something going here."
Ohr was responding to an email Kavalec sent earlier in the day. Kukes "had left Russia because he said he was concerned he might be investigated- as I recall he said had gotten a summons to court on some issue."
She also referenced several stories in Mother Jones and OpenSecrets.Org regarding then President Trump. She stated in one email, that "on this campaign donation story, I just wondered what, assuming this is true, the original source of the funding might have been. Best, Kathy."
The Mother Jones September, 2016 article  referenced Carter Page, a Trump campaign advisor, suggesting he was removed from his position with the campaign because of his ties with Russian oligarchs. Carter called the story "complete garbage." It was later discovered that the FBI had obtained a warrant from the Foreign Intelligence Surveillance Court to spy on him by relying mainly on the unverified dossier produced by Steele.
The story stated that Page "left the campaign amid allegations that he held meetings with Russian government officials and discussed possibly lifting US sanctions in the event of a Trump presidency."
Kavalec also referenced her meeting with Steele in the back and forth email exchange. She told Ohr about information Steele shared on Millian.
Kavalec's confirmation hearing was cancelled in January, 2019 following the requests of several senators sitting on Foreign Relations Committee who were concerned about her communications with Ohr and Steele. The lawmakers had requested additional information on Kavalec based on the emails and documents they had obtained.