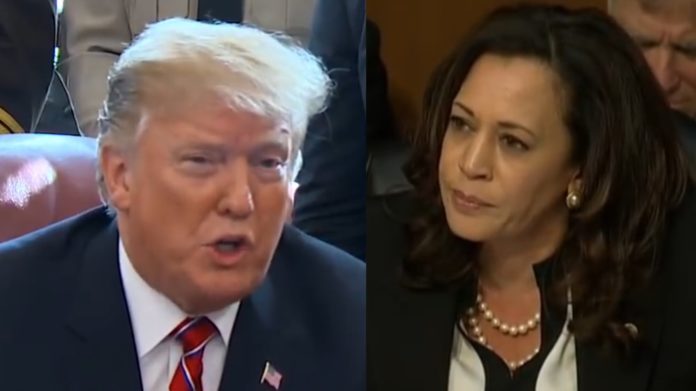 Kamala Harris tries to make herself out to be this crusading outsider. The right woman at the right time in history to fight for the little guy.
But her past keeps popping up and exposing her as just another inauthentic political hack. First, we had the shocking Wille Brown revelation, then her own father came out and trashed her, and now we have her tied to lobbyists named Podesta and scam companies named Herbalife.
From Yahoo: But as the attorney general of the nation's largest state — and therefore one of the most powerful law enforcement officials in the nation — Harris declined to investigate Herbalife, the nutritional supplement company that has been accused of fraudulent marketing practices.
Documents exclusively obtained by Yahoo News show that in 2015, prosecutors in the San Diego office of the California attorney general sent Harris a lengthy memorandum that argued for an investigation into Herbalife and requested resources in order to undertake such an investigation. Similar investigations into Herbalife were already taking place elsewhere.
About three weeks after the San Diego letter was sent, Harris received the first of three donations to her campaign for the U.S. Senate from Heather Podesta, the powerful Washington lobbyist whose ex-husband Tony's firm, then called the Podesta Group, had worked for Herbalife since 2013. Heather Podesta's own lobbying firm, Heather Podesta and Partners, would soon be hired by Herbalife, too.
Harris did not pursue an investigation, even as the Federal Trade Commission proceeded with an investigation of its own, which had been opened the previous March and which suggested that sufficient grounds for such scrutiny did exist.
In fact, the San Diego letter had meticulously laid out those grounds, pointing out that Herbalife presented itself to the public as a lawful enterprise, but that it could nevertheless be "engaged in less obvious conduct" that potentially harmed both Herbalife distributors and Herbalife customers. Allegations of such conduct, by 2015, had become commonplace in media reports.
Harris never gave a reason for declining to investigate Herbalife, but the decision stands in contrast to her oft-expressed promise to fight for ordinary Americans for whom the 21st century economy seems to hold little promise. Those are the very same Americans, critics say, that Herbalife recruited — and exploited.
"It's disgusting," says Julie Contreras, a Chicago-based activist whose "Afuera con Herbalife" campaign sharply criticized the company for preying on Latino communities. Contreras says that her Spanish-language nickname for Harris is "Que Mala," a play on "Kamala" that translates to "how bad."
 "Kamala Harris did a huge injustice" in declining to investigate the Los Angeles-based company, says Contreras, who has publicly supported Beto O'Rourke's campaign.