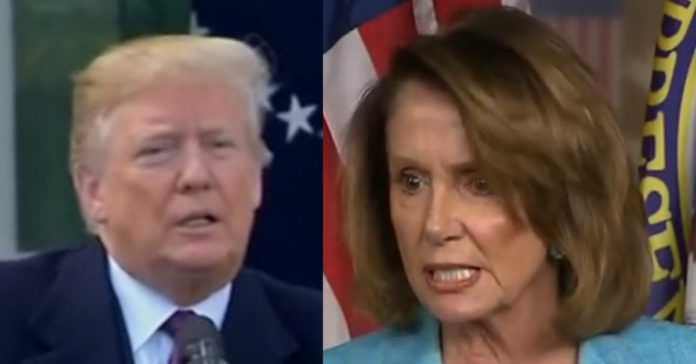 President Trump keeps winning and the Democrats keep losing. It is a pattern that is destined to repeat itself all the way through 2020.
The Democrats are tearing each other apart over identity politics and rogue newcomers like AOC and Tlaib, and if they do not get their house in order they will suffer at the ballot box in 2020.
From Neonnettle: A Virginia federal judge dismissed a lawsuit against the 2016 Trump campaign, in where the documents claim collusion between Russia and Wikileaks publish the Democratic National Committee (DNC) emails.
DNC staffer Scott Comer and two party donors, Roy Cockrum and Eric Schoenberg, filed the lawsuit and claimed damages from the publication of the stolen document which contained social security numbers, confidential financial data, and home addresses.
Judge Henry Hudson said, "even if their allegations were true, they failed to properly state a claim upon which relief could be granted."
He concluded that the plaintiffs' complaint describes the claimed interaction between Russia and the trump campaign, which Hudson said is "more than ample at this point to provide a plausible factual basis for plaintiffs' allegation that the campaign was aware that the stolen information had been unlawfully obtained."
Chairman of the Senate Intelligence Committee, Richard Burr, told CBS News last month that his team had not found anything that "would suggest there was collusion by the Trump Campaign and Russia."
Since Donald Trump entered the office, his team has been plagued with allegations that Moscow hacked the election process to help him.
According to a report from USA Today:Trump said there should have been no Mueller investigation — and therefore no Mueller report — "if" there was no crime when Mueller was appointed and "if" it was based on information collected by his political enemies.
The Justice Department appointed the special counsel in 2017 after investigators developed clear evidence that Russia had sought to help Trump win the presidency obtained an array of clues that people in his campaign could have participated in that effort.
In December last year, Trump slammed special counsel Robert Mueller's report on the Russia investigation asking why he isn't investigating "crimes of many kinds from those 'on the other side,'" before asking "whatever happened to Podesta?"