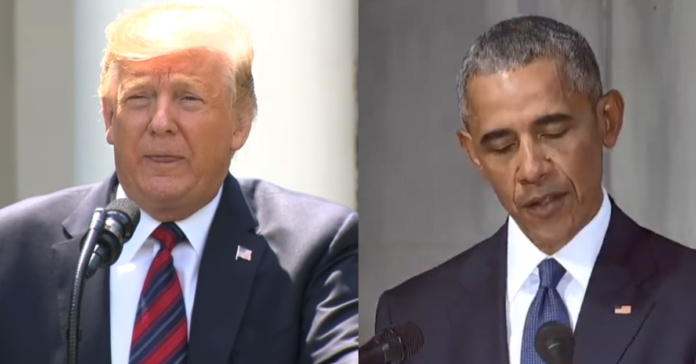 President Trump just announced some sweeping rule changes at the EPA that will literally impact everything the much-maligned agency does.
To say that Trump is changing Obama's favorite regulation is an understatement. This is the biggie, the one regulation from which all the others come. Change this rule and you change everything.
Look, our government bureaucracy is very powerful, but it is a subtle power. Trump knows how to work an inefficient if not corrupt bureaucracy as he has been doing it all his life.
With one small rule change at the EPA, on how they evaluate the cost and benefit of all their regulations, Trump will give power back to small businesses and others who find the onerous Obama era regulations too expensive. From The Washington Examiner: 
The Environmental Protection Agency is pursuing new rules for regulatory cost-benefit analysis that critics fear could undermine the agency's regulation of climate pollution by saying it costs too much.
Administrator Andrew Wheeler released the May 13 memo outlining the overhaul on Tuesday, after it was leaked.
"This action supports the Trump Administration's efforts to identify regulations that impose costs that exceed benefits, providing clarity, transparency and consistency in how regulations are written," EPA said in releasing the memo.
Wheeler's directive instructs senior staff to develop rules that outline how to use cost-benefit analysis when developing future rule-making.
"Many EPA statutes contemplate the consideration of benefits and costs as part of regulatory decision-making," Wheeler wrote. "However, benefits and costs have historically been treated differently depending on the media office and the underlying authority." He says the memo seeks to rectify these inconsistencies.
The top goal of the action is to ensure the agency balances benefits and costs, Wheeler said, and that one is not considered more than another.
Environmentalists decried the memo as a threat to efforts to curb climate change on the grounds that it would undermine the need for new regulations.
But industry groups praised the memo as a salutary transparency measure.
"For too long, EPA rule-makings have been plagued by problematic and nontransparent assumptions that contribute to confusing and misleading cost-benefit information," said Christopher Guith, president and CEO of the Chamber of Commerce's Global Energy Institute.
The memo calls for a more transparent and robust process that will "enhance public understanding" of the scientific methods EPA uses to reach its decisions, Guith said.
The memo "isn't deregulation," but "better regulation," said Jay Timmons, CEO of the National Association of Manufacturers.