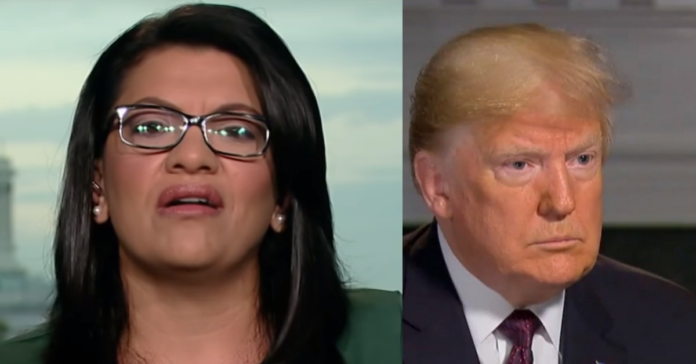 The Democrats forget their history. It is the root of all their problems. Instead of screaming the sky is falling and issuing threats to Trump and his family and his cabinet, they should look to the past.
Bill Clinton fought tooth and nail against Ken Starr - Clinton eventually lost in the courts and the rest is history.
Likewise, Barack Obama had Eric Holder stonewall Congress until he was held in contempt. Look, we all know this is going to the courts so there is no need for personal insults and threats.
From BPR: Omnipotent Democrats on Capitol Hill are pulling out all the stops to compel Trump administration officials to assist in their partisan digging on President Trump, even holding the threat of jail over the heads of some officials.
With no less than five separate Democrat-led House committees "investigations" of Trump underway, and the president having grown tired of the partisan antics in the aftermath of a two-year, $30 million-plus probe by special counsel Robert Mueller, refusing to further cooperate in a rehashing of the investigation, Democrats are now pushing a Trump cover-up narrative.
They're even game for trying to drive a wedge between Trump officials, as was seen Wednesday when Rep. Rashida Tlaib, D-Mich., wielded the threat of legal action like a club over Treasury Secretary Steven Mnuchin, who has thus far resisted efforts by Democrats to access Trump's income tax records.
Tlaib, one of the first two Muslim women elected to Congress, and a radical, hard left ideologue, warned Mnuchin that he should seek his own legal advice during a House Financial Services Committee hearing.
"Secretary, please seek out legal advice personally, of what your obligations are," Tlaib said. "Because the Department of Justice is not protecting you, it's protecting the president."
Apparently, the controversial freshman lawmaker who called President Trump a "motherf–ker" her first week in office, wants Mnuchin to believe that she and her Democratic cohorts are looking out for his best interests.
But that's not nearly as condescending as her remark suggesting that the secretary is acting willy-nilly, unaware of what he can or cannot do from a legal standpoint.
Tlaib knows a thing or two about trying to control the political narrative, having a lot of experience of trying to divert away from her anti-Semitic actions, and considering her intolerant progressive views, she's the perfect choice to try to bully and intimate administration officials.
Democrats subpoenaed six years of Trump's tax returns and after conferring with the Justice Department, Mnuchin rejected the request on the grounds Democrats lacked a legitimate legislative purpose for the information.
When not disparaging the Holocaust, Tlaib is part of the radical element in her party that is strong-arming Speaker Nancy Pelosi into starting impeachment proceedings against the president — Tlaib introduced an impeachment resolution back in March.
As for the treat of jail, Rep. Lloyd Doggett, D-Texas not only wants to put Mnuchin in the slammer, but also IRS Commissioner Charles Rettig.
Their crime, according to the Democrat, is stonewalling congressional subpoenas.
"I believe that there is no legal advice that will stop the lawlessness and lies of this administration, and that is why Congress needs to act firmly now to use every tool it has available to get this information that Trump so fears that the public will see," Doggett told MSNBC's Rachel Maddow Tuesday night.