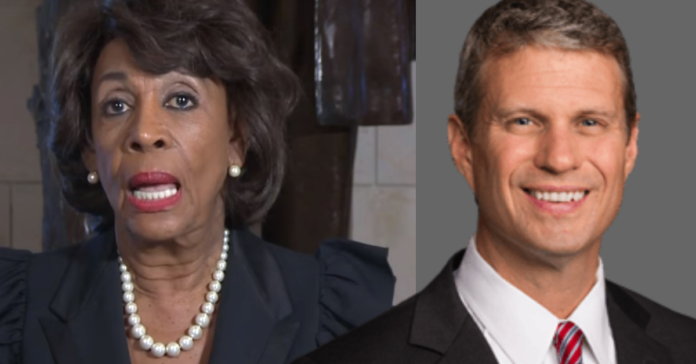 Drunk with newfound power, the Democrats are doing their best to hand it right back to the GOP in a year and a half. If you doubt that, take a look at Maxine Waters, an unquestioned leader of the Democratic party.
"I've always believed that if the information about this president and his involvement with Russia and [Russian President Vladimir] Putin and the oligarchs and the Kremlin and if we — but look at [special counsel Robert] Mueller's report and see where he clearly defines that he's obstructed justice, that people will increasingly come to the conclusion that impeachment is inevitable," Maxine Waters said today ignoring the truth.
But that is just red meat for the base, it is what Maxine is doing behind the scenes that is raising the alarm. She is ruling her little fiefdom with arrogance and bad intent. And today the GOP revolted.
From The Washington Examiner: House Republicans are crying foul over the conduct of House Financial Services Committee Chairwoman Maxine Waters, D-Calif., during a Thursday hearing with bank regulators.
Waters ended the hearing abruptly at 1:30 p.m., gaveling out while her Republican counterpart, Rep. Patrick McHenry, R-N.C., and Rep. Bill Huizenga, R-Mich., tried to ask the chairwoman if the panel would stay past the end time Waters said her staff had negotiated with the regulators who attended.
"If a mistake was made and you were not notified we will deal with that later," said Waters, who then broke typical committee procedure by ignoring McHenry, who was seated next to her, and gaveling out the hearing.
"This is a travesty, the way you've handled this," said McHenry, who has been vocal about trying to cooperate with Waters on areas of agreement during this Congress.
"If you're talking about trying to build goodwill and bipartisanship and all these other things, why would you do it like that, and operate that way?" said Huizenga. "I hope that they can figure this out. It's outrageous, we never treated them that way," when Republicans held the majority.
McHenry told the Washington Examiner: "Look, you have to follow our rules and have some level of common courtesy and decency in these hearings. The unfortunate thing is, while I've had a good working relationship with Chairwoman Waters, I think she's been given horrible advice as it pertains to the law and parliamentary procedure."
Added the North Carolina Republican: "And that has eroded my capacity and my members' capacity to have an open hand, an extended hand, when it comes to serious issues."
Through a spokesperson, Waters said, "I am committed to continuing to provide productive leadership, and I and my experienced and committed staff will continue to work with Mr. McHenry and his staff. None of us have time for squabbling. The issues we are dealing with are much too important to be diverted into distraction and finger-pointing."
When asked if Thursday's events might change the tenor for the committee moving forward, McHenry responded: "I hope not, but something has to change on how they're treating us. This is a culmination of a number of issues, some public, in the last two or three weeks."