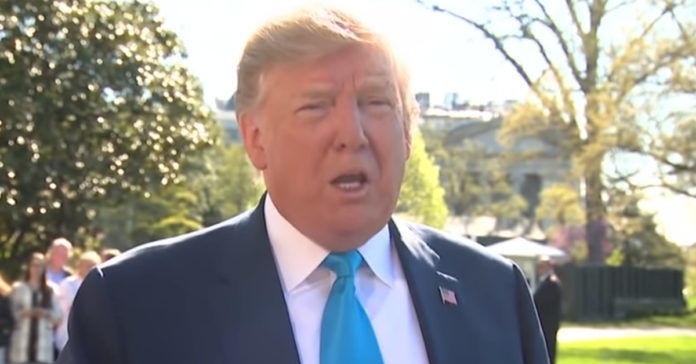 President Trump came out firing today and hit his political enemies right in the solar plexus.
Trump was proven right today, again, by Attorney General Bill Barr when Barr shocked the world an admitted Trump was spied on.
Now, much has been made of the exact language Barr used but to be clear - spying is unauthorized surveillance.
Barr later tried to clarify the statement, but if you don't think he knows the difference and dropped that language on purpose you have not been paying attention.
The tide has turned. It's about to get real for anyone who conspired against Trump. Trump for his part is furious, and as he was boarding Marine One for a trip out west, he stopped at the press area and fired a shot that will echo throughout US history.
Trump said: "It was an illegal investigation. It was started illegally. Everything about it was crooked. Every single thing about it. There were dirty cops. These were bad people.
You look at McCabe and Comey, and you look at Lisa and Peter Strzok. These were bad people, and this was an attempted coup.
This was an attempted takedown of a president, and we beat them. We beat them. So the Mueller report, when they talk about obstruction? We fight back."
Trump was just getting started. He continued:
"And do you know why we fight back? Because I knew how illegal this whole thing was. What I'm most interested in is getting started.
Hopefully the attorney general — he mentioned it yesterday; he's doing a great job — is getting started on going back to the origins of exactly where this all started.
Because this was an illegal witch hunt. And everybody knew it. And they knew it too. And they got caught. And what they did was treason. There's never been anything like it in the history of our country."