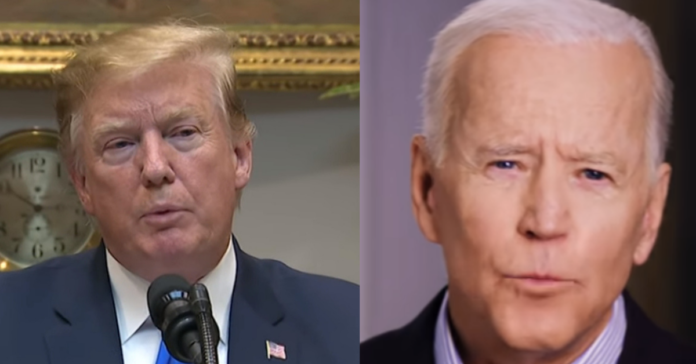 Joe Biden has a lot of problems that he did not address in his trump bashing campaign announcement. He is an old face in a party consumed by the new - Clinton, Carter, and Obama all share one trait - all outsiders.
Biden will never overcome that hurdle, the Dems want the fresh face, in no small part because he is also tone deaf. Take his announcement. Knowing he is the old white guy he tried to play politics and call Trump a racist and in doing so hobbled his campaign.
There are legitimate criticisms of the GOP policies (remember Trump clashed with the GOP on parts of the tax bill) but by going to this place off the bat, Biden misses the chance to make it about middle America and makes it all about him.
From Breitbart: The candidate featured lengthy footage of the Unite the Right rally in Charlottesville, calling it a "defining moment" in the country's history.
"It was there on August of 2017 we saw Klansman, and white supremacists and neo-Nazis come out in the open, their crazed faces illuminated by torches, veins bulging, and baring the fangs of racism," Biden said.
He praised the "courageous Americans" who clashed with the group of protestors creating violence in the city.
"That's when we heard the president of the United States that stunned the world and shocked the conscience of this nation," Biden said, repeating the hoax that the president called neo-Nazis "very fine people."
He scolded the president for equivocating between "those spreading hate and those with the courage to stand against it."
"At that moment, I knew that the threat to this nation was unlike any I had ever seen in my lifetime," Biden said, announcing his run for president.
Biden's campaign advisers discussed launching his campaign in Charlottesville, but some activists and residents in the city expressed concerns about using the tragedy as a campaign backdrop. Advisers indicated that Biden will kick off his campaign with a political rally on Monday at a union hall in Pittsburgh, Pennsylvania.
Biden ran for president unsuccessfully in the 1988 and 2008 elections before Obama selected him as his running mate. Although he considered running in 2016 to challenge Hillary Clinton he ultimately decided against it.
President Trump did not mention Biden's launch video but revisited the nickname of "Sleepy Joe" on Twitter.
Welcome to the race Sleepy Joe. I only hope you have the intelligence, long in doubt, to wage a successful primary campaign. It will be nasty - you will be dealing with people who truly have some very sick & demented ideas. But if you make it, I will see you at the Starting Gate!

— Donald J. Trump (@realDonaldTrump) April 25, 2019