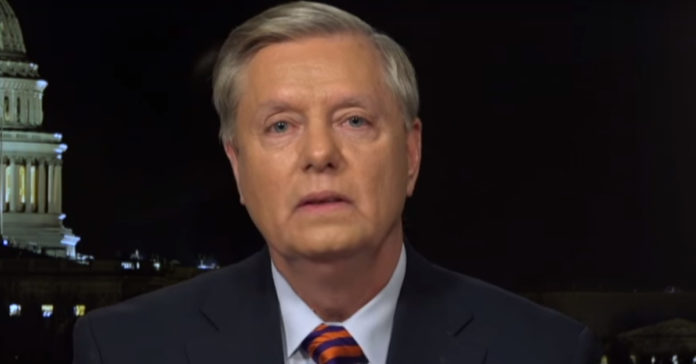 Lindsey Graham just found an easy way to end the loophole the migrants are using to take advantage of our laws.
Look, we are the most generous people on earth and we don't blame them for trying to come here for a better life and good jobs. We don't blame them and we want their energy and drive but we have laws and they must be respected.
We cannot allow people to use loopholes to game the system, it is not fair to all the other people who want to come here. It is not Central Americans who are desperate for the better life America affords. From The Washington Times:
Sen. Lindsey Graham said Sunday he will be introducing a proposal to change U.S. asylum laws, saying the only way to stop the crisis at the southern border is to toughen up asylum standards.

The South Carolina Republican said a wall and military personnel at the border helps control the flow of migrants coming from Central American countries, but won't completely stop the problem.
We have to change these laws so people stop coming," Mr. Graham told Fox News during an appearance on "Sunday Morning Futures."

"Doing what we are doing is not working … the crisis has to come to an end," he added.

The chairman of the Judiciary Committee said lawmakers will mark up a bill once they return from recess later this month.

He wants to change the time officials can detain a minor child to more than 20 days, saying the law in place now requires them to be released after 20 days of detainment, causing an increase in family units to be sent out into communities.
Mr. Graham also said the law currently allows the U.S. to only return minor children to Mexico or Canada instead of the central America country they came from, so he wants to alter the law to allow the unaccompanied minors to be returned to Central America.

The senator said those in central America are aware of these quirks and have been exploiting them.

Kellyanne Conway, senior adviser to the president, said Mr. Trump is ready for Congress to come up with a solution, saying so far both Democrats and Republicans have failed to act.
"We have an unserious Congress that is not coming to the table," she said during an appearance on NBC's "Meet the Press."