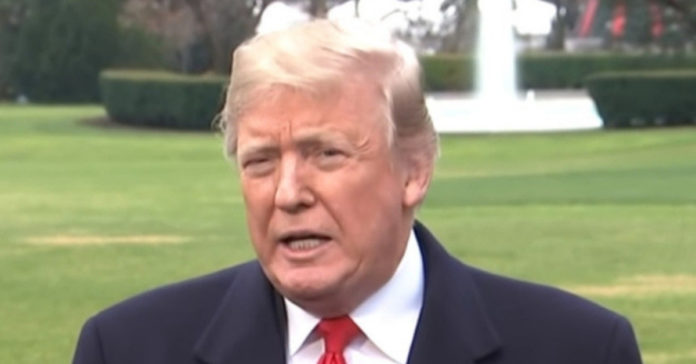 President Trump sure likes to keep everyone guessing and it is a smart strategy to be sure. Trump just overruled his neocon advisers and will extend the leash a bit to North Korea.
Look, North Korea is a problem but you get more flies with honey and the warmongers in his cabinet just learned an important lesson - Trump is in charge.
From The Hill: President Trump said Friday he would reverse sanctions against North Korea that were recently announced by the Treasury Department, a surprise declaration that sparked confusion in Washington and raised fresh doubts about the White House's policy process.
In a tweet, Trump wrote that "it was announced today by the U.S. Treasury that additional large scale Sanctions" would be imposed in addition to "already existing Sanctions on North Korea."
"I have today ordered the withdrawal of those additional Sanctions!" the president added.
In a brief statement, White House press secretary Sarah Huckabee Sanders attributed the decision to Trump's relationship with North Korean leader Kim Jong Un.
"President Trump likes Chairman Kim and he doesn't think these sanctions will be necessary," she said.
White House officials did not specify which sanctions Trump was reversing, but the Treasury Department on Thursday announced it was imposing new penalties on two Chinese shipping companies accused of helping North Korea evade existing sanctions.
That announcement, however, was not made within the timetable included in Trump's tweet.
Regardless of the target, it was remarkable that Trump would publicly rebuke an effort by his own Treasury Department to sanction a major U.S. adversary.
Trump's rationale for reversing the sanctions appeared to directly contradict his own national security adviser, John Bolton, who argued Thursday they were a significant step toward ensuring North Korea remains isolated over its nuclear ambitions.
The president's surprise statement came weeks after the conclusion of his failed nuclear summit with Kim, which threw his attempt to broker a historic nuclear deal with the authoritarian head of state into doubt.