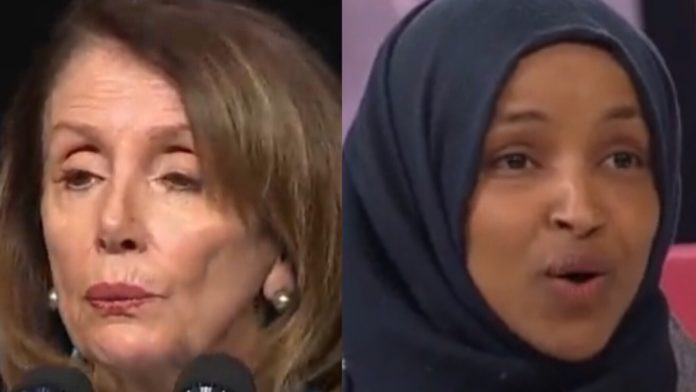 Ilhan Omar just got some very bad news - she may be a one-termer. Minnesota Democrats, aghast at her repeated anti-Semitic comments, are planning on primarying her.
Wow, that takes a special talent to annoy your constituents so much that they are looking to primary you when you have only been in office for three months.
From The Hill: Some Minnesota Democrats, aghast at controversial comments made by Rep. Ilhan Omar (D), are taking initial steps to recruit a candidate to run against her in next year's primary election, seeking to buck history in one of the nation's most progressive legislative districts.
Several party leaders said they have had discussions about finding a candidate to take on Omar, just two months into her first term in Congress.
But even those who were deeply offended by Omar's comments about Israel concede they have not yet found anyone to challenge her.
"There's definitely some buzz going around about it, but it's more a buzz of is anyone talking about finding someone to run against her than it is anyone saying they're going to run against her or contemplate it. There's definitely talk about people wanting someone to run against her," said state Sen. Ron Latz (D), who represents a portion of Omar's district.
In her first weeks on the job, Omar sparked outrage for comments that critics said relied on anti-Semitic tropes — first for suggesting that politicians who support Israel do so for financial reasons and then for suggesting that lobbyist are pushing for "allegiance to a foreign country."
Those comments prompted two votes in the House condemning anti-Semitism, as well as other forms of hate speech. In Minnesota, Omar's constituents took note.
"Our community is exasperated by Rep. Omar's unfulfilled promises to listen and learn from Jewish constituents while seemingly simultaneously finding another opportunity to make an anti-Semitic remark and insult our community," Steve Hunegs, executive director of the Jewish Community Relations Council of Minnesota and the Dakotas, said in a statement.
The battle has begun for the soul of the Democratic party. While incumbents rarely lose a primary battle, Omar is such a lightning rod and this debate will be national not local as it will be an issue in 20202 anything is possible.