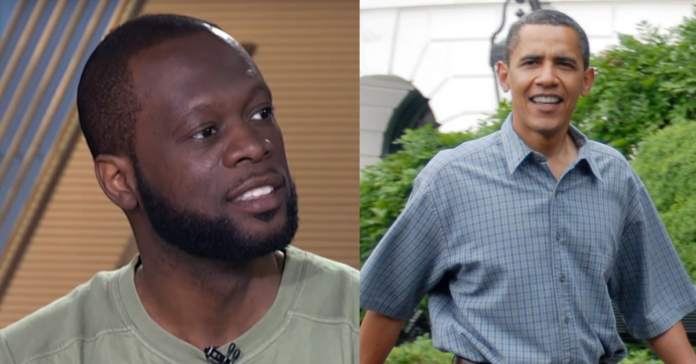 Bill Barr got a waiver for a high profile case that left many wondering if something big was coming. The answer it seems is yes.
Federal prosecutors just charged a famous rapper with funneling illegal foreign cash into Barack Obama's campaign.
Who knows what Bill Barr will find when he starts really investigating the Obama years and what happened in 2016, but I would be worried if my name was James Comey.
Now, the reports do not say that Barack Obama was involved, and our campaign finance laws are a joke, so who knows what if anything will happen to the others involved, but after all the Russia nonsense, after two years of 'Russia illegally funneled money and more to help Trump' from the media, this sure is ironic.
From Bloomberg: U.S. prosecutors brought additional charges against Jho Low, who stands accused of looting a Malaysian wealth fund, for campaign-finance violations related to President Barack Obama's 2012 re-election effort.
According to an indictment unsealed Friday in Washington, Low transferred $21.6 million to Pras Michel, a musician and film producer, who spread approximately $865,000 among 20 straw donors. Low was previously charged in the U.S. with conspiring to bribe foreign officials and launder money. His whereabouts are unknown.
The straw donors, according to the latest charges, then donated the money to a presidential fundraising committee. Michel was also accused of directing more than $1 million of Low's funds to an independent committee involved in the 2012 presidential election.
From Bloomberg: Federal prosecutors are expected to charge former rap star Pras Michel as soon as Friday with campaign-finance violations related to President Barack Obama's 2012 re-election campaign, according to two people briefed on the matter.
Michel will be accused in Washington of contributing funds to pro-Obama organizations without disclosing their foreign origin — specifically Jho Low, who is accused of masterminding a massive diversion of cash from Malaysia's 1MDB wealth fund — one of the people said. At least one other individual could be charged in connection to the matter, that person said.
"Mr. Michel is extremely disappointed that so many years after the fact the government would bring charges related to 2012 campaign contributions. Mr. Michel is innocent of these charges and looks forward to having the case heard by a jury," said his lawyer, Barry Pollack.
A Justice Department representative declined to comment.
The charges, as described, are an outgrowth of a sprawling Justice Department investigation into fraud and corruption at 1MDB, a wealth fund that was intended to promote economic development in Malaysia. It was instead treated like a massive slush fund by Jho Low, an adviser to Malaysia's then-prime minister, Najib Razak, U.S. prosecutors have said.
"Mr. Low has never made any campaign contribution directly or indirectly in the United States," according to a spokesman for him.
Prosecutors in Washington are leading the investigation into how 1MDB funds were used to influence government officials. In November, a former Justice Department employee pleaded guilty to one charge of bank fraud conspiracy for his role in setting up bank accounts that would allow Low to pay for lobbying activities in Washington.
BREAKING U.S. charges 1MDB financial Jho Low, rapper Pras Michel, with conspiring to make illegal foreign conduit campaign contributions to President Barack Obama's 2012 election campaign. Follow @mattzap for more. pic.twitter.com/FLZLoBijKD

— Spencer Hsu (@hsu_spencer) May 10, 2019