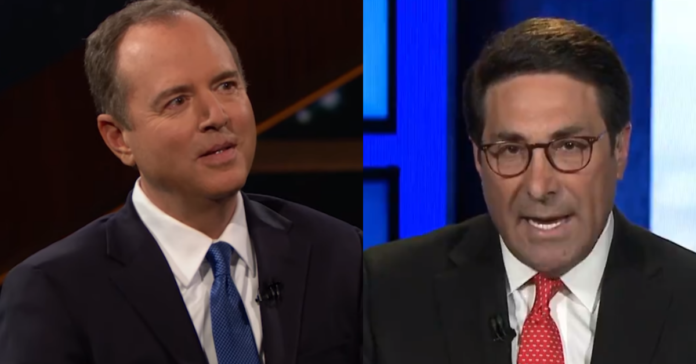 Adam Schiff is obliterating the lines of common decency and ethical conduct. He is for sure running a kangaroo court in his committee.
Drunk with power and blinded by his ambition, Schiff is planning on going after Trump's lawyers now.
He couldn't get Trump any legal way so he wants to rewrite the laws and rip apart attorney-client privilege all in his fool's errand of trying to impeach Trump. It will backfire.
The Senate will never convict, Adam, you do not have the votes and polls show America does not want Trump impeached. Get over it.
From The Hill: The House Intelligence Committee is investigating whether attorneys for President Trump and his family obstructed the panel's investigation into Russian interference by shaping or editing false testimony.
Documents show that the panel, led by Chairman Adam Schiff (D-Calif.), sent requests for documents and testimony from the president's personal attorney Jay Sekulow and three others earlier this year in connection with the investigation into whether they edited or shaped former Trump attorney Michael Cohen's 2017 false statements to Congress about the Trump Tower Moscow proposal.
The committee is particularly interested in hearing from Sekulow; Alan Futerfas, Donald Trump Jr.'s attorney; Alan Garten, the Trump Organization's top lawyer; and Abbe Lowell, Ivanka Trump's attorney.
"Among other things, it appears that your clients may have reviewed, shaped, and edited the false statement that Cohen submitted to the Committee, including causing the omission of material facts," Schiff wrote in a May 3 letter to attorneys for the lawyers, which was obtained from a committee source.
"In addition, certain of your clients may have engaged in discussions about potential pardons in an effort to deter one or more witnesses from cooperating with authorized investigations."