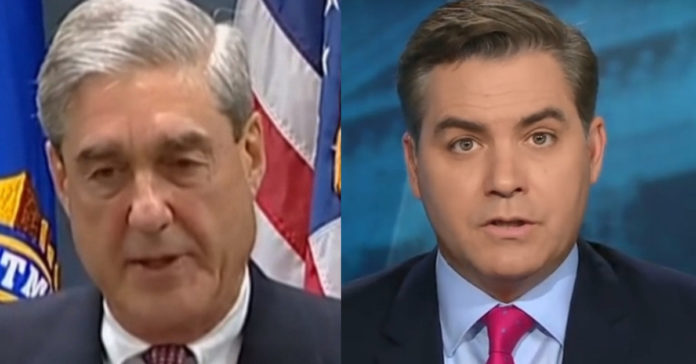 The media should be ashamed of themselves after the release of the long-awaited Mueller report.
Now, the Mueller report makes clear a few things - that the Trump campaign was inexperienced but was not malicious.
Further, Russia has been interfering in our elections for years (truth be told we interfere in elections too but we are much better at it) and in fact their attempts in the 2016 election predated Trump.
Let that sink in. In 2014 before Trump wasn't even a politician and Putin was meddling. The media needs to apologize right now to President Trump. From Big League Politics:
The Mueller Report, released today by Attorney General Bill Barr, reveals that Russia's Internet Research Agency has been engaged in "active measures" using social media to direct American political discourse since at least 2014, predating President Donald J. Trump's entrance onto the national stage.
Russians both traveled to the United States for "intelligence gathering" operations and used social media to sway public discourse as early as 2014, according to the newly released, redacted Mueller Report.
"In mid-2014, the IRA sent employees to the United States on an intelligence-gathering mission," the report reads. It continues that "the IRA later used social media accounts and interest groups to sow discord," noting that the program began in 2014.
"The campaign evolved from a generalized program designed in 2014 and 2015," according to the Mueller Report.
It is also noted that "As early as the spring of 2014, the IRA began to hide its funding and activities" to allow it to facilitate this program.
At around the same time, "the IRA began to consolidate U.S. operations within a single general department, known internally as the 'Translator' department."
The IRA employees who traveled to the United States in 2014 "applied to the U.S. Department of State" under false pretenses, "lying about the purpose of their trip and claiming to be four friends who had met at a party."
The report notes that "Ultimately, two IRA employees–Anna Bogacheva and Aleksandra Krylova–received visas and entered the United States on June 4, 2014."
"Starting as early as 2014," the report continues, "the IRA's U.S. operations included social media specialists focusing on Facebook, YouTube, and Twitter" and eventually included "specialists who operated on Tumblr and Instagram accounts."