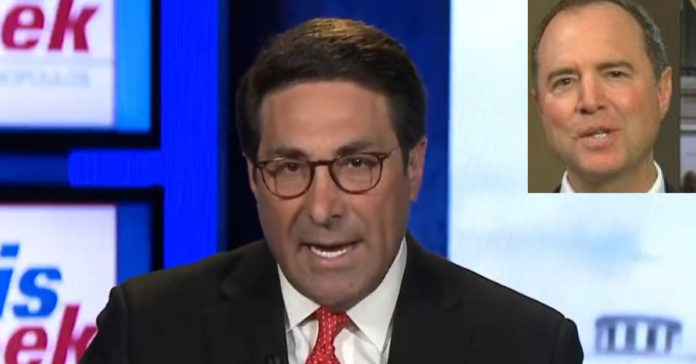 President Trump's lawyer Jay Sekulow came out swinging against Democratic overreach in a blistering rebuke on ABC today.
Look, the left is ramping up to try to make a constitutional crisis where none exists - what are Trump's taxes going to show them?
That he is rich with some mortgages on profitable buildings that he is paying off on schedule?
This will backfire on the left, as most of their presidential harassment has done so far, as Jay makes clear with a veiled threat to Pelosi about receiving the same treatment.
From The Hill:House Democrats' request for President Trump's tax returns amounts to "using the IRS as a political weapon," Trump's attorney Jay Sekulow said on Sunday morning.
Sekulow told ABC's George Stephanopoulos that Congress may only request individual citizens' tax returns for a "legitimate legislative purpose," which he claimed House Ways & Means Committee Chair Rep. Richard Neal (D-Mass.) has not identified.
The Supreme Court "has said congressional oversight cannot become law enforcement," Sekulow told Stephanopoulos, saying the request would be using the IRS as "a political weapon" and suggesting it could set a precedent where Republicans could demand Speaker Nancy Pelosi's (D-Calif.) tax returns.
In a letter Friday, William Consovoy, an outside attorney for Trump, wrote to the Treasury Department's general counsel that the IRS should not release Trump's tax returns without an opinion from the Justice Department. Trump has claimed an ongoing audit prevents him from releasing the returns.
Sekulow also addressed ongoing calls to release special counsel Robert Mueller's full report, defending Attorney General William Barr's summary, which stated Mueller made no determination on obstruction of justice and found no evidence of criminal conspiracy between the Trump campaign and Russia.
In reference to claims from members of Mueller's team that Barr's summary did not accurately reflect the special counsel's conclusions, Sekulow said these were likely the result of "legitimate disagreements inside the Justice Department."
"When you have different questions of law and fact you don't recommend prosecution," Sekulow said.
President Trump's attorney Jay Sekulow accuses Democrats of using "the IRS as a political weapon."

"The President has not asked for Nancy Pelosi's tax returns … they have not produced their tax returns. It's not a requirement that they do, by the way" https://t.co/nwjYcdvfmZ pic.twitter.com/8fIO4k16vD

— This Week (@ThisWeekABC) April 7, 2019