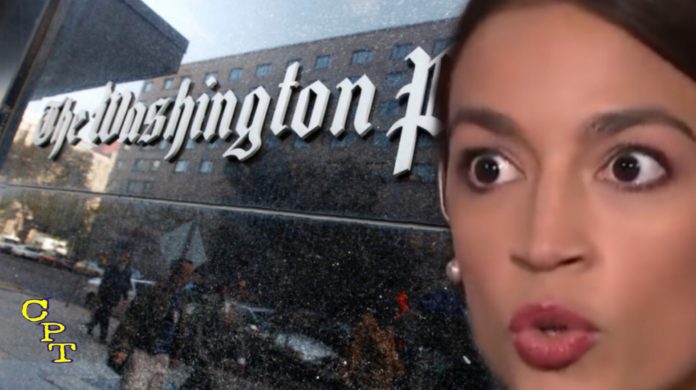 AOC's fall from grace is just starting. It will be a dramatic and wild ride for the new Icarus from the left.
As a prelude to what is coming - look the media loves AOC today, but what they giveth they taketh without caring who they hurt.
They will turn on AOC as they have everyone they have championed in the past, and if a new Washington Post story is an indication, it may happen sooner rather than later.
From The Free Beacon: The Washington Post's fact checker gave Rep. Alexandria Ocasio-Cortez (D., N.Y.) "Three Pinocchios" for her "misleading" claims about President Donald Trump's use of federal funds to address the nation's opioid crisis.
"Amount President Trump has transferred from other agencies to fund his 'Build the Wall' Emergency: $10s of millions, & has identified billions more. Amount he's transferred to address the Opioid National Emergency: $0," Ocasio-Cortez wrote in a tweet last week.
The freshman congresswoman's comments came in response to a C-SPAN tweet, which included a video of her questioning James W. Carroll, the White House's director of drug policy.
"So, we've got two emergencies, one is treated with an actual action and the other is just to raise awareness," Ocasio-Cortez was quoted as saying in the C-SPAN tweet.
The Post summarizes the situation with border wall funding and the opioid emergency:
Earlier this year, Trump demanded $5.7 billion to fund his proposed border wall. Congress refused to do so, even after Trump engineered a lengthy government shutdown. So he declared a national emergency and said he would transfer funds from other agency accounts. Ultimately, the courts will sort out whether he has the power to override the congressional control of the purse.
In the case of the opioid crisis, Trump in August 2017 acted on the recommendations of a task force on the crisis and "instructed his administration to use all appropriate emergency and other authorities to respond to the crisis caused by the opioid epidemic," the White House said. In October 2017, acting health and human services secretary Eric D. Hargan said that, at Trump's instruction, he had declared a "nationwide public health emergency." The declaration has been renewed five times.
After the declaration of an emergency, Congress appropriated more than $6 billion to address the opioid crisis.
The Post concludes that "the situations are not comparable."
"Trump wanted almost $6 billion for his wall, which Congress refused," the Post writes. "But Congress acted to give the administration more than $6 billion for the opioid crisis, so there was little need for him to transfer funds without congressional authorization."