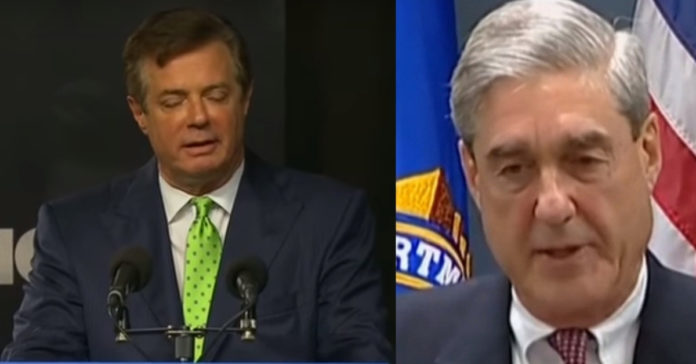 Judge Amy Berman Jackson just decided Paul Manafort's fate and hit him with an additional 3.5 years in prison.
That makes 90 months for Paul's total sentence from both judges. She actually sentenced him to more years but some were concurrent.
The left is not happy again, such is their viciousness they wanted him to die in prison Manafort is almost 70 and is looking at 7.5 years in prison which is a lot considering his age.
But you cannot blame them really - they have been whipped into a frenzy to think that Manafort was Dr. Evil and it seems, at least according to this judge, he is just another crooked rich guy rigging the game for his benefit.
From CNBC: A federal judge on Wednesday sentenced President Donald Trump's former campaign chairman, Paul Manafort, to 43 months of additional prison time.
Washington, D.C., federal judge Amy Berman Jackson sentenced the 69-year-old Manafort to 60 months in prison on the first of two criminal counts lodged by special counsel Robert Mueller.
But 30 of those months will be served concurrently with Manafort's prior sentence in a separate case, also lodged by Mueller. 
Jackson sentenced Manafort to 13 months of consecutive prison time on his second criminal count.
"I am sorry for what I have done and for all the activities that have gotten us here today," Manafort told Jackson before she delivered her sentence.
"I will be 70 years old in a few weeks. My wife is 66. She needs me. I need her. I ask you to think of this and our need for each other," Manafort said in an emotional plea to the judge.
From NBC: Former Trump campaign chairman Paul Manafort was sentenced Wednesday to 43 additional months in prison by a federal judge in Washington on conspiracy charges brought by special counsel Robert Mueller.
Manafort, 69, had faced up to 10 years behind bars after pleading guilty to the two charges related to undisclosed lobbying work he did for pro-Russian political figures in Ukraine. The sentence will bring his total time behind bars to 90 about 7-and-a-half years after his sentencing last week from a federal judge in Virginia on tax and bank fraud charges also brought by Mueller.
From CNN:At the top of her remarks, Judge Amy Berman Jackson was quick to say that today's sentencing "will not incriminate anyone" in the ongoing investigation.
"Any conspiracy, collusion… was not presented in this case," she said. "Therefore it was not resolved by this case."
Judge Amy Berman Jackson spoke directly to Paul Manafort, President Trump's former campaign chairman, about foreign lobbying, saying that he was lying directly to Americans and Congress.
"If the people don't have the facts, democracy doesn't work," she said.
Manafort was watching Jackson with no smile, almost sheepishly.
She then moved on to describing the witness tampering offense against Manafort.
Jackson said Manafort "immediately began reaching out to witnesses" involved in Hapsburg group to "remind them" all the work in Europe he did.
"He isn't being straight with me now" about it, she said.
Jackson continued: "He did not plead guilty to contacting witnesses. He pled guilty to conspiring" with his Russian associate Konstantin Kilimnik to contact the witnesses.
Judge Amy Berman Jackson says she does believe Paul Manafort was sincere today when he spoke about his family and their suffering throughout this ordeal.
Manafort "stepped up in extraordinary ways" to help a niece as a surrogate father. She said this character factors in today's sentencing, too.
Jackson then cited the key parts of Manafort's defense pleading before sentencing, specifically when his defense team wrote, "Mr. Manafort spent his life advancing American ideals and principles."
"There aren't really any exhibits or letters that go along with that," she said, assessing that argument.
Judge Amy Berman Jackson took issue with one of the points noted by Paul Manafort's lawyer Kevin Downing earlier today.
Citing Downing's words — that but for the special counsel, Manafort wouldn't have been charged in the first place — Jackson said, "Saying 'I'm sorry I got caught' is not an inspiring plea for leniency."
Jackson talked about how Manafort may not have been repeating some points for the person he was trying to persuade as she put her hands on her chest and not for "some other audience."
Judge Amy Berman Jackson is now calling out the defense's memo, which stated that the special counsel was never able to charge Russian collusion (this was their approach to the sentencing memo).
"It's hard to understand why an attorney would write that," she said about Manafort's defense team's approach. "No collusion" is "simply a non-sequitur."
The judge said Manafort's argument about the Russia investigation won't affect her sentence.
"The defendant's insistence" that this shouldn't have happened to him "is just one more thing that's inconsistent with the notion of any genuine acceptance of responsibility," Jackson said.
"It was this disingenuous by the part of the defense and repeated the term over and over … for public sympathy …" she added.
What Manafort's detention quarters looks like now: Now he's in protective confinement, not technically solitary. He has a window, radio, newspapers and view of TV. He's released for a few hours a day to walk around and be with other people
"Mr. Manafort, I don't want to belittle or minimize the discomforts of prison for you. It's hard on everyone, young and old, rich or poor," she said.
Jackson noted she hasn't received doctors orders about his health issues.
Judge Amy Berman Jackson is now correcting statements made about Paul Manafort's solitary confinement, which was a significant feature of his allocution today.
She said he was in jail not for violating the gag order, but because he broke the bail by breaking the law after his arrest.
Jackson reminded the court he was first sent to Northern Neck Regional Jail, saying she was concerned about how far that jail was, but then Manafort's team asked for that location. Then he was moved to Alexandria because of their complaints.
She said Manafort "realized the tactic had backfired immediately." He was in a self-contained ("VIP") suite in Northern Neck, Jackson added.
"I'm not going to split hairs over whether the word solitary was accurate because he had a room of his own," Jackson said.